WoundSeal Buy 1, Get 1 Free
Special Offer for Today's Caregiver Readers

Try the topical powder that stops bleeding instantly, even if you bleed easily.

Buy 1, Get 1 Free $6.99


Each pack contains 4 applications
My Fellow Caregivers:
As the family caregiver, like I am, you're often responsible for not only caring for your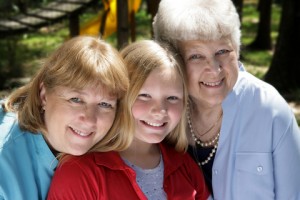 immediate family at home, but elderly parents living far away. When there's an accident, wouldn't you like the peace of mind knowing  bleeding can be stopped anytime you or a loved one applied it?
That's why WoundSeal was created and why doctors also use the product in hospitals around the country.
As part of National Caregiver Month, and in honor of the special care you provide others, for every WoundSeal 4-pack you buy, we'll send you one 4-pack for free to give to a loved one who once took care of you. To take advantage of our offer, we have given you three choices:
1) Go to the First Aid aisle of Walgreens, Rite Aid, CVS and other pharmacies and purchase WoundSeal at regular cost. Mail your receipt, UPC/proof of purchase and your home address to Biolife, 8163 25th Court East, Sarasota, Florida 34243. In return, we'll mail another package of WoundSeal to you at no additional cost ($8 value). Note: You cannot redeem the 2 for 1 offer in retail stores.
2) Buy WoundSeal directly via the "Add to Cart" button at the top of this page. For every one you buy, we'll send you a second package at no cost.  Nominal shipping rates apply only to the cost of one package, not two.
3) Call our Customer Care Department at 1-800-722-7559 to place an order with one of our representatives.
Note, this special offer is available to Today's Caregiver readers and the friends and family you wish to share this promotion with. This offer expires November 30, 2013 and is limited to five (5) paid purchases for a total of 10 total packages.
So tell your friends and family about this special offer from WoundSeal… It's what you need when you bleed!
Sincerely,
Lauren Blough, RN
Proud Mother & Grandmother
Lead Clinician, Biolife, LLC