Real Testimonials from the People Who Have Used WoundSeal:
The following is but a brief sample of the hundreds of people who have written us about the impact WoundSeal has made in their life. We'd love to hear from you and add you to our fan club. Simply click here to leave us your message.
Patients:
From a Hemophilia Patient:
"You can't believe the relief the powder has given me.  I've had finger cuts that have lasted for weeks because my blood takes a long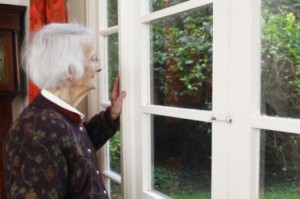 time to clot.  While traditional aids didn't help me, the powder worked effectively by stopping the bleeding quickly. If it works for me, it can work for anyone."
From Patient at Baptist Hospital:
"I work in the food preparation industry. I was at work working with a knife and neglected to put on my safety gloves. I cut myself and was bleeding profusely due to the aspirin I take.
I got a package of WoundSeal out of the safety cabinet, used it and the bleeding stopped immediately! My boss called today to purchase a replacement of this terrific product."
From Port Orange Customer:
"I'm writing this to thank you, it worked great!  I always bang myself and bleed very easily.
I had read about WoundSeal powder in the newspaper. This time I injured myself and could not stop the bleeding, so I went to Walgreens and purchased WoundSeal.  It worked great!"
From Jacksonville Customer:
"It is great – we are going to tell all our loved ones about it for it really works. 
My wife and I had gone to the store to pick up some things, and when I got into the car, I struck the corner of the door just above my right temple. It started to bleed and I pressed a napkin to it, but it would not stop bleeding. My wife wanted me to go to the ER, but I said no. We called our Walgreens pharmacy and they told us about a powder that that is called WoundSeal. I am so thankful for it! When we got it, my wife put it on the wound, pressed on it about five seconds, and it stopped bleeding completely. Thanks so much for WoundSeal! I recommend it to everyone."
To watch videos of real customers, click here.
Doctors:
From R. Cordle, MD, FACEP, FAAP, PEM
"I have found WoundSeal Powder particularly helpful in a broad range of bleeding events.  I use it frequently and it works very well for deep abrasions, avulsions, skin tears, cuts, punctures and varicose veins. 
It is especially effective for elderly patients who have thin skin or bleed easily."
From K. Brattain, DPM, Methodist Wound and Vascular Care Center
I have been in practice 22 years and have used several products for wound care.  None of them are as effective and easy to use as WoundSeal. 
Your product provides immediate hemostasis with no change in overall wound appearance.  The wound can be easily evaluated after using the WoundSeal powder and I no longer have to worry about a patient getting a bleed through the dressing on their way home. We now have your product in my regular office and in use daily.  Anyone doing invasive procedures in an office setting needs this product."
To watch videos of doctors and nurses talking about WoundSeal, click here.
What is the media have to say about WoundSeal, click here to find out.