Taking Care of My Family Just Got Easier.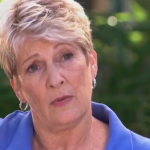 I've always taken care of my family's aches and pains. But taking care of my husband's constant bleeding hasn't been easy. I kept hoping that the gauze and bandages I changed over and over again would stop his bleeding… but it didn't. He just bled through them onto his clothes and bed sheets.His condition definitely wore on us because we had no answer.  I couldn't ask him to stop what he loved to do.
But then our doctor recommended WoundSeal and instantly, our lives got better.
Now anytime my husband starts to bleed, we don't mess around trying to find bandages, gauze and tape… we simply grab WoundSeal to stop it right away.  And it's so easy to use, he can do it by himself when I'm not around. What a relief it is to have a product that works.
For us, Better Living Starts Today.