Stop Bleeding Instantly To Stay Productive On The Job… And Away From Unnecessary ER Trips.
Finally, A First Aid Product Made Tough Enough For Any Construction Site!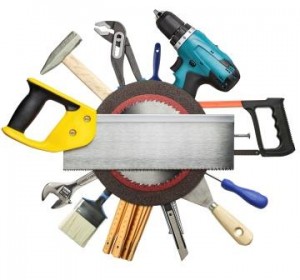 Whether you're a roofer using a hook knife to cut shingles on a rooftop or master carpenter installing custom cabinets, accidents happen that produce bloody wounds on the job.
When accidents happens, many men don't seek first aid because 1) they don't have a first aid kit on the jobsite or in a truck, 2) don't use traditional first aid products – gauze, tape, bandages – because they know they often fail to stop bleeding quickly and 3) most aids get wet or fall off from activity to expose the wound.
That's why there is WoundSeal. With 4 million applications sold, easy-to-use WoundSeal:
Creates an instant, protective scab that stops bleeding in seconds…  Guaranteed.
Minimizes unnecessary trips to the ER.
Helps get workers back on the job.
Keeps blood from staining your work and clothes.
Is classified as First Aid and is not OSHA-recordable
Instead of using aids that don't work and only put your health and profession at risk, use WoundSeal… survival gear for any job site.