A Tough First Aid Product For The Tough Outdoors

.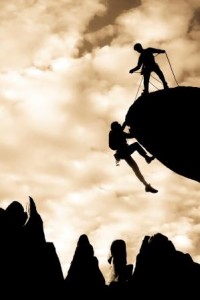 When you're off-roading – be it on a mountain trail, climbing the side of the cliff or traversing the toughest ATV course – the rugged terrain requires a tough enthusiast to conquer it. It also requires a tough first aid solution that works when you're miles away from civilization.
After all… it's not if you're going to bleed pursuing your passion… it's when and how much. That's why you need WoundSeal® , the only first aid product that creates an instant scab to stop bleeding in seconds.
Unlike traditional first aid products – gauze, tape, bandages – that often fail to stop bleeding quickly and fall off after getting wet or sweaty, WoundSeal® creates a durable, protective scab in seconds. Regardless if you're deep in the woods, exploring the deepest cave or dirt biking in the desert, WoundSeal® is guaranteed to work anytime, anywhere… no questions asked.
Used nearly a half a million times by physicians around the country, the topical powder is the new over-the-counter survival gear every outdoor enthusiast needs to carry in their front pocket.